Details

Category: Features
Published on

05 June 2012

Written by

Faizul Azri

Hits:

6933
When it comes to the hot female athletes you want to see in the Olympic. These sizzling female specimens are all hands down winners. It was difficult to cut this list down to just ten, as there are so many outstanding beauties taking part in sport these days.

No longer stuck with the manly forms of Fatima Whitbread and Tessa Sanderson, the amount of stunning and talented female athletes likely to compete in this year's Olympics – is huge.

Take a look at our list of the 10 hottest female athletes to look forward in Olympics 2012, and tell us your favourites in the comments.
Ready, get set, go.
---
Caroline Wozniacki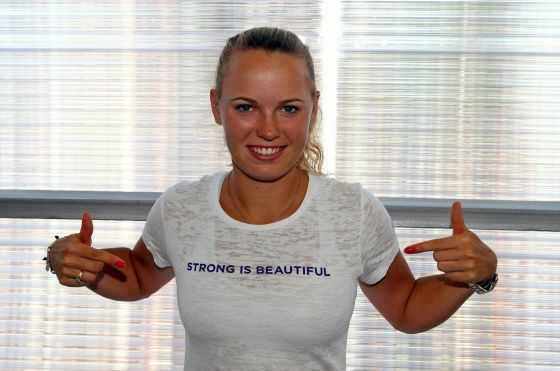 This 22 years old budding Belgium tennis star, has shown us signs of just how good she can be. Back in 2009, she came very close to winning the U.S. Open, but had a disappointing semi-final and lost. At one point she was ranked as high as 12 by the International Tennis association. Now her ranking in 26, but we're sure you will agree she definitely deserves her place in the top 10.

As age, experience and hunger to win come together for tennis hottie Caroline Wozniacki, 2012 could be her year.
---
Alicia Sacramone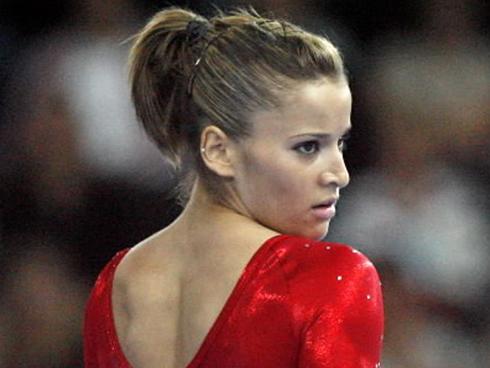 This athlete has had to learn how to handle both good and bad press. Remember when she fell from the beam onto the floor in the 2008 Olympics? She later went on to become a household name after her successful appearance on ESPN: The Body Issue Plagued with injury it's still uncertain whether Alicia will be fighting fit to compete in the 2012 Olympic gymnastics. But we're hoping that she recovers from her torn Achilles tendon in time so we can get to witness the captivating sight of her in a leotard.
---
Kelly Sotherton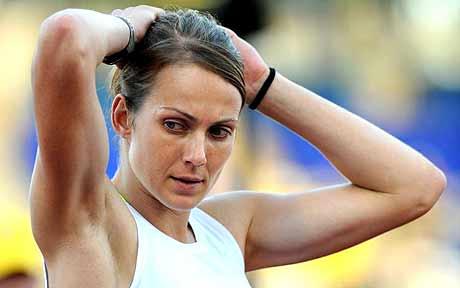 This British sportswoman does not get the acclaim or admiration she deserves in her native Great Britain. Not from her coach, teammates or sadly from the press. After her horrific back injury shortly after the 2008 Olympics, where Kelly went on to bring home a bronze medal for the GB team. It's widely acknowledged that she been pulling out all the stops to bring home a gold medal for herself and her country in 2012. With or without the gold medal we still think Kelly Sotherton deserves her place on the list of top 10 female athletes' you want to see in the Olympics.
---
Natalie Coughlin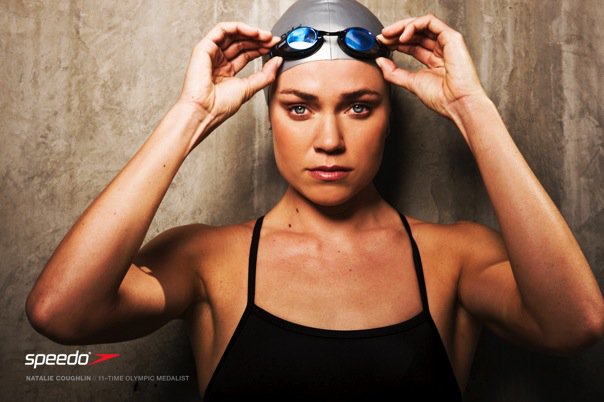 This stunning swimmer has been winning gold for years, and some wonder how many more she hopes to achieve before she hangs up the swimsuit for good. If she wins another two gold medals in the 2012 Olympics, this will make the Natalie the highest medal winning female athlete in Olympic history. The fact the she is super-hot with a body to die for, doesn't hurt either.
---
Lolo Jones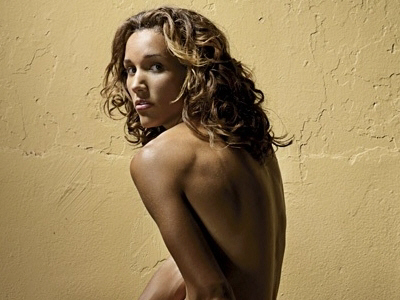 If you thought pole vaulting was the toughest sport in the world, you haven't seen anything yet. Quite simply one of the best hurdlers in the world, Lolo Jones is a total stunner too. When she first burst on the athletics scene people commented how someone so beautiful and feminine could have so much power. Lolo Jones blew the world away.
---
Jessica Ennis.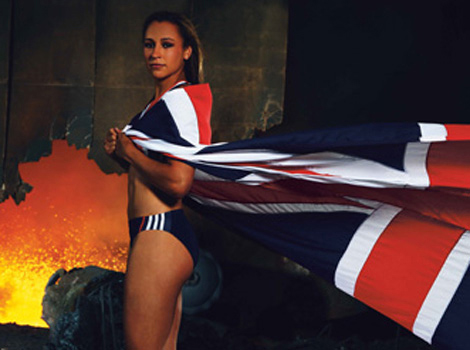 This British beauty may very well have been ranked the No. 1 ranked heptathlete since 2011. But she will have some stiff competition on her hands going into the 2012 Olympics. However it goes without saying that Jessica Ennis is quite easily one of the hottest sports women to have to come out of the UK.
---
Christina Vukicevic.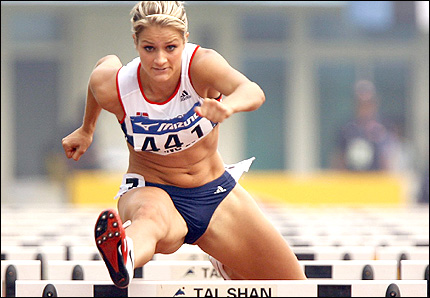 The fact that she is an exceptional at hurdler could easily be overlooked in the face of Christina' great beauty. And like a lot of beautiful women in sport – it often is. But she made this top 10 list of the hottest female athletes you want to see in Olympics for a reason. Not only is she a stunner, but she has proven herself a very credible athlete and will present some hard competition in the 2012 Olympics.
---
Stephanie Rice.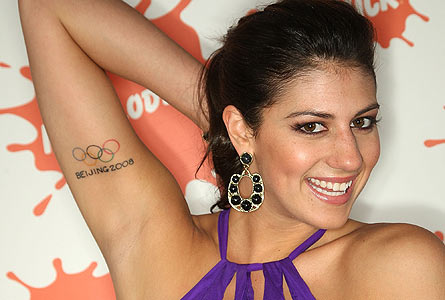 This beautiful woman is one of Australia's most successful and respected athletes. Bringing home 3 gold medals and breaking 3 world records at the Beijing Olympics made the whole world sit up and pay attention. The fact that she was a total hottie certainly helped. Stephanie Rice is easily a front runner in the top 10 hottest female athletes you want to see in the 2012 Olympics.
---
Melanie Adams.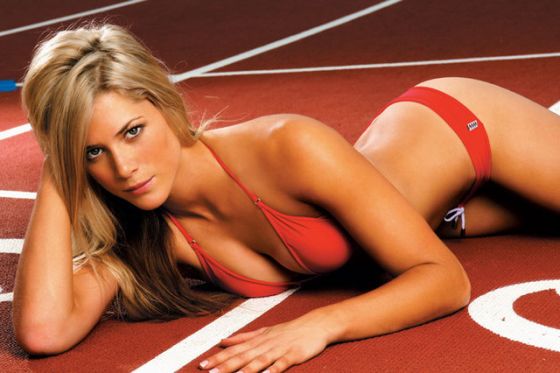 Probably the sexiest pole vaulter on the planet; is also an Australian export. Melanie Adams will also be making her way to London later this year for the 2012 Olympics, where she has a great chance at winning gold.
---
Vicky Pendleton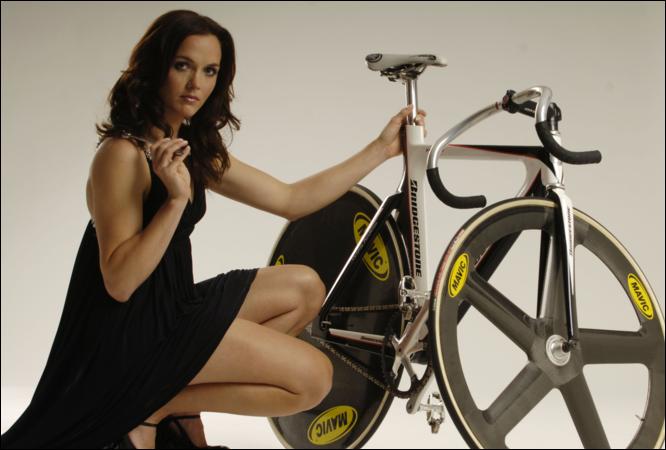 The only word that really describes this woman is incredible. Not only did she clean up at the Beijing Olympics, but this cyclist looks set to repeat that success in 2012. The fact that outside of the aerodrome Vicky Pendleton is a 100% feminine woman, who has a penchant for sexy high heels, makes her an all-time favourite.
The 2012 Olympics will be full of tears and triumphs, and the eyes of the world will be on the athletes taking centre stage. You can guarantee that when these top 10 hottest athletes you want to see in 2012 Olympics take centre stage. The crowds will let of a massive cheer. The much anticipated games is going to be that much more enjoyable due to the bevy of hotties taking part.