This is it. The year 2017 has finally ended and we are now set to embark on a whole new journey filled with different kinds of experiences, happiness, sadness, and excitement. Let's make it a good one!
But before we tie our shoelaces up and head out the door, here's a guidebook of what to look forward to in the coming months as Malaysian Digest compiled key dates for major events in 2018, not forgetting the fun factor as we highlight movies, concerts, economic development, sporting events and tech trends that are coming up this year.

GE14, Long Weekends And A Healthy Economy

The most notable and anticipated local event to happen this year, but is still a big mystery, is the 14th General Election (GE14). Just last week, a message containing dates for dissolution of Parliament and the 14th General Election have been widely circulated on social media. The message claimed that Parliament will be dissolved on 11 January to be followed by nomination and polling day on 11 and 25 March respectively.

Election Commission chairman Tan Sri Mohd Hashim Abdullah even had to issue a statement asking the public to ignore the dates mentioned in the viral message as it did not make sense at all. While the speculation will only heat up in coming weeks, the only fact we know for sure is that Prime Minister Datuk Seri Najib Tun Razak has until 24 June which is when the 5-year term of Parliament lapses and has to be dissolved.
To all working Malaysians especially, you will be happy to know that this year we are set to have a bumper crop of long weekends in 2018. Chinese New Year will fall on 16 February (Friday) and March will be a wonderful month for Johoreans, Sabahans, and Sarawakians. The Sultan of Johor's birthday will fall on 23 March (Friday), while those in Sabah and Sarawak will be excited for Good Friday which is observed on 30 March (Friday).

In June, Sarawak will celebrate Gawai on the first Friday of the month, while all Muslims will be celebrating Hari Raya on the 15th (Friday). Merdeka Day celebrations will also fall on a Friday this year while Malaysia Day is on Sunday, 16 September. Melaka will celebrate its governor's birthday on 12 October (Friday) and the state of Perak will have 2 November (Friday) off to mark the Sultan of Perak's birthday while Kelantan celebrates the Sultan of Kelantan's birthday on 12 November (Monday). Time to plan your holidays!

Our country's economic forecast has also received a thumbs' up for the year ahead. According to World Bank simulations, Malaysia's economy will continue at a strong pace of 5.2% in 2018, which is slightly slower compared with the expected 5.8% growth in 2017 which will finally lead us to crossing the internationally-accepted threshold for a nation with high-income status by 2020.

The average wage-earner might be heartened to be told that private consumption grew strongly, driven by improved labour market conditions, sustained wage growth, and the implementation of income support measures to benefit the low and medium income households. This may all lead to further effort to encourage innovation, to invest in new skills, and to leverage the potential of the digital economy, the World Bank reports.

The average salary in Malaysia is expected to grow by 3.2% in 2018, an increase over the 1.3% growth recorded in 2017, said global management consulting firm, Korn Ferry Hay Group (Korn Ferry). In a statement reported in local media, Korn Ferry projected that financial services, construction, and property development and management industries are expected to record the highest salary increases, while sectors such as health and life sciences, oil and gas and industrial products would register the lowest growth.
Rising out from the bricks and mortar of the Tun Razak Exchange (TRX), the new International Financial District in the Golden Triangle of Kuala Lumpur, the next iconic monument to grace the Kuala Lumpur skyline is set to mesmerize Malaysians and tourists.

Topping the KL skyline at over 490 metres in height, the Exchange 106 will surpass the Petronas Twin Towers. The structure will be topped with a dazzling glass crown that will be LED illuminated. Owned and developed by Mulia Property Development Sdn Bhd, a subsidiary of the renowned Mulia Group of the project boasts close to three million sq ft lettable are and is the group's maiden project in Malaysia. The Exchange 106's construction is on track to be completed by the second quarter of 2018, with tenants expected to move in by the third quarter of 2018.

On a lighter note, it's going to be Legend-ary as the R&B singer-songwriter John Legend is bringing his Darkness And Light Tour to Malaysia. The 38-year-old Grammy winner will perform a concert at Resorts World Genting in Genting Highlands, Pahang on 17 March.
Trump's Jerusalem Move And Its Aftermath

Last year on 20 January, the world witnessed the inauguration of President-Elect Donald Trump to the White House. In a few weeks time, Donald Trump will mark the first anniversary of his inaugural year as President of the United States. However, the upcoming U.S. midterm elections that's set to take place in November will likely be a referendum on Trump's controversial presidency and this gives Americans an opportunity to exercise their rights through their votes.

Another presidency report, Russia's president Vladimir Putin could win a second six-year term in the month of March. He has been in power as either president or prime minister since the year 1999.

Literally living the American dream Meghan Markle will tie the knot to the fifth heir in line to Britain's throne, Prince Harry, this coming month of May. Media reports so far indicates that it will be a more intimate, casual ceremony held inside Windsor Castle unlike Prince William's extravagant betrothal seven years ago. We are most excited to catch a glimpse of Meghan's wedding gown, Prince Harry's probable bashful face throughout the ceremony, and the quintessential formal hats that is the hallmark of every high society English wedding.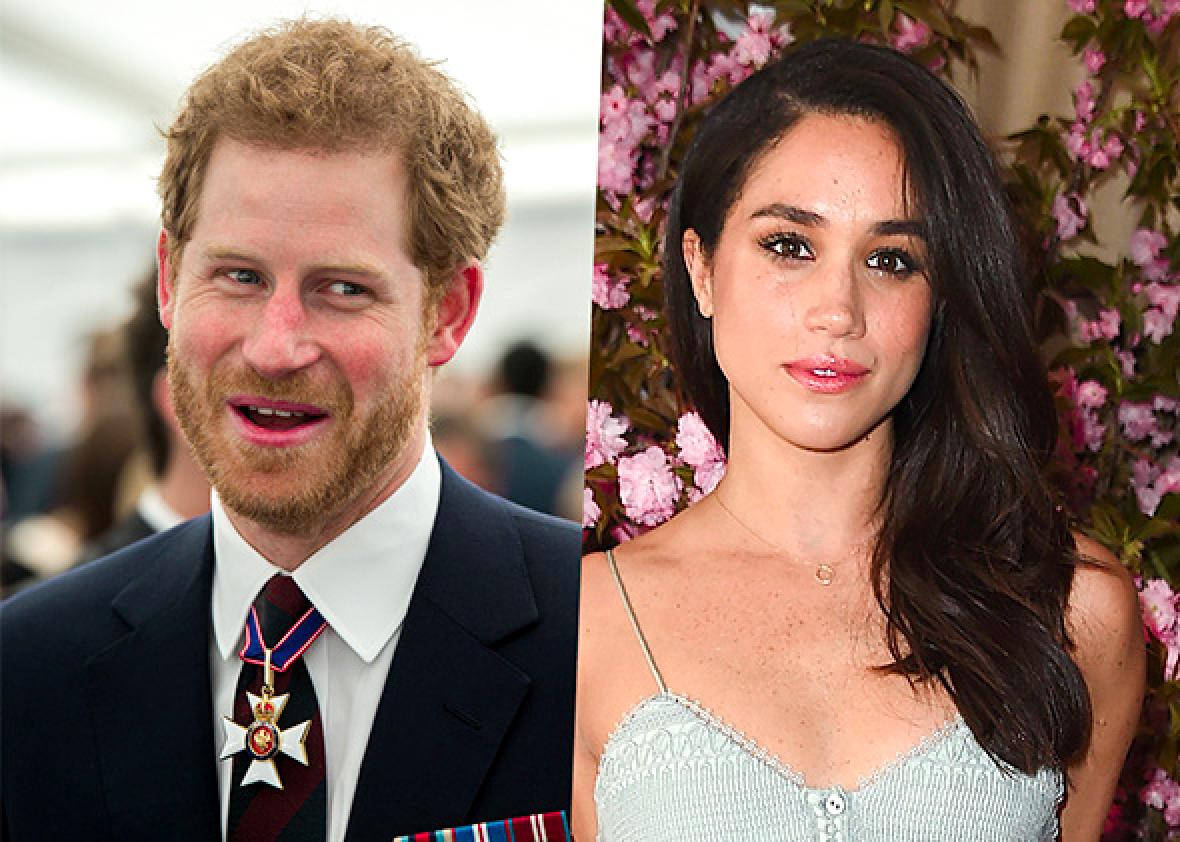 And finally, 2017 will be remembered as the year that the uneasy decades-old peace negotiations over Jerusalem ended abruptly with a proclamation by Trump. Along with its demise, a political framework that has served as the foundation for US foreign policy in the Middle East has also collapsed.

"Indeed, 2018 promises to be a decisive year for the future of all Palestinians and it will be a difficult one too. Not only did the US pull out of the 'peace process', but it is also expected to do its utmost to jeopardize any Palestinian initiative aimed at holding Israel accountable for its 50-year-old illegal military occupation." Ramzy Baroud. editor of Palestine Chronicle observed in an article published on Al Arabiya.

Earlier, the journalist also summed up the aftermath of Trump's Jerusalem move, that without including the United States, the Palestinian leadership and its Arab as well as international allies will now embark on a new year with the difficult task of drumming up a whole new political formula.

"Indeed, 2018 promises to be a decisive year for the future of all Palestinians and it will be a difficult one. Not only did the US pull out of the 'peace process', it is expected to do its utmost to jeopardize any Palestinian initiative aimed at holding Israel accountable for its 50-year-old illegal military occupation," the renowned writer on Palestine's long struggle had noted on his blog, www.ramzybaroud.net.

Go Team MAS!

Last year was an excellent sporting year for Malaysia as we topped the medal tally with a total of 145 gold, 92 silver and 86 bronze medals for the 2017 SEA Games. We are set to compete again in 2019 with the Philippines as the host.

In February, PyeongChang will host the Winter Olympic Games amid the International Olympic Council's ban on Russia's participation over doping charges, but the ruling still allows Russian athletes to compete under a "neutral flag as a face-saving diplomatic solution for all parties concerned. The Winter Olympics will run from 9 to 25 February and followed by the Paralympics from 9 to 18 March.

The Commonwealth Games wil also take off in Gold Coast, Queensland from 4 to 15 April. It will be a test of Malaysia's contingent to prove they are more than just 'jaguh kampung' after finishing top of the medal tally at the Kuala Lumpur Sea Games in August and topping their previous Commonwealth appearance which ended with a modest six-gold haul in Glasgow four years ago.

The high-performance Podium Programme has targeted a top-10 finish in the medals tally at both the Commonwealth Games and Asian Games, as reported in local media. Malaysia only managed a 12th placing in Glasgow and will need to win at least 10 gold medals to have a chance of a top-10 finish, NST reported on its 2018 sports forecast. Malaysia is also set to compete in the upcoming Asian Games in Indonesia to be held from 18 August to 2 Septment. Our last Asian Games outing in Incheon netted four gold medals to finish 14th in the medal tally and analysts estimate it will take10 gold medals to get into the top-10 in Indonesia come August.

Besides the focus on Malaysian athletes performance on the world front, it will also be an action-packed year in football on both the domestic and international front! All eyes will be fixed on whether Germany can retain the World Cup in Russia from 14 June to 15 July, whether Brazil had redeem their loss of four years ago on home soil.

Next month, the Malaysian Super League kicks off on the third with the Charity Cup match between Johor Darul Ta'zim and Kedah with the FA Cup and Malaysia Cup finals scheduled for 7 July and 3 Nov respectively.

Malaysia will attempt to qualify for the Thomas Cup and Uber Cup in Thailand when the Asia Team Championships is held in Alor Star in February. The AFF Cup will be the highlight in November and December with a new format which sees 10 teams split into two groups and playing matches home and away. And since we are now qualified for the World Cup, it will be an exciting time also for our men's hockey team in November.

What's In Store On The Tech Front?

While China's automotive company, Geely, buying over our national carmaker Proton made headlines in 2017, Malaysians wait with anticipation for the first edition of the Sports Utility Vehicle (SUV) edition of Proton based on the Geely Boyue model. Automobile arena rumors claim that the name for the first SUV of Proton will be known as 'Bayu'. Minister of International Trade and Industry Datuk Seri Ong Ka Chuan was quoted by Bernama as saying that the model would be launched at the end of 2018 or by the beginning of 2019.

Another big announcement to look forward to on the tech front will happen this month from Samsung Malaysia Electronics as they have announced the latest additions to the Galaxy A series: the Galaxy A8 (2018) and A8+ (2018) which will make its way to the market in coming weeks. According to tech blogs, among the highlights of the new Galaxy A8 (2018) and A8+ will be its Dual Front Camera, an Infinity Display and enhanced ergonomic design.


A Bumper Crop Of Entertainment Coming Our Way

To all those who find themselves looking for a bit culture and entertainment to relax and recharge every so often, you will rejoice as a great selectionare is due to premiere on Malaysian shores this year and it was not easy for this writer to narrow down to just a handful to make this list manageable but let's do this.
First off, from our very own local production house, Enfiniti, will stage the long awaited OlaBola The Musical at the freshly renovated Istana Budaya from 22 February until 22 March 2018 to inspire Malaysians about the achievements of our Malaysian national football team that successfully qualified for the 1980 Summer Olympics.
The stage production will relive Malaysia's glory days in footbal back in the 1980s during a time where the nation was finding its identity post-independence and multi-racial unity was a key factor in our naton's successful showing on the international football arena.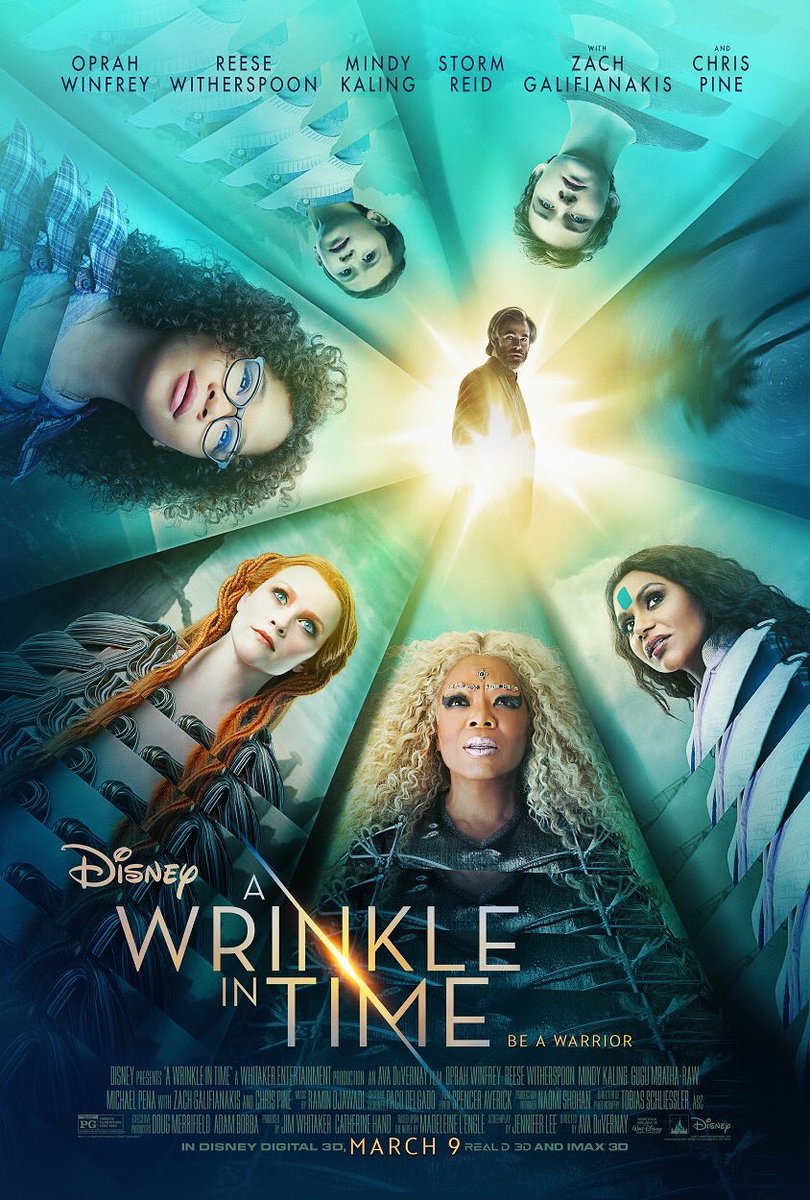 Next up is A Wrinkle In Time which is set to be in cinemas on 9 March. Directed by Ava DuVernay and starring big names like Oprah Winfrey, Reese Witherspoon, Storm Reid, Mindy Kaling, and Chris Pine; this movie sets up the premise after the disappearance of Meg's scientist father, while three peculiar beings send Meg, her brother, and her friend to space in order to find him. Already billed as a future Hollywood classic according to Time magazine, the book, and the movie, is about what it means to be a source of light in a world in which darkness abounds, something we can all relate to in recent times.

Movie buffs should also get ready for a bumper crop of super sequels coming out this summer season.
Boasting its most stellar all-star cast in the history of cinema, Ocean's 8 has already gotten movie fans hype from just a few cast photos as it is set to premiere on 8 June. We already know that the movie centres around eight women robbing the Met Gala as we see Sandra Bullock and Cate Blanchett strutting through the backstage of a fashion show and studying the seating chart for Vogue's guests at the event. And with those clips of Mindy Kaling and Helena Bonham Carter staring at a diamond necklace, it looks like a diamond heist will be on the cards.

The Incredibles are (finally) back! Pixar just released a teaser trailer for The Incredibles 2, and while we only have 52 seconds to go by, it looks like the second instalment will not disappoint fans. The short video features the youngest member of the Parr family, Jack-Jack, fostering his emerging powers. The Incredibles 2 will officially hit theatres on 15 June and it's highly anticipated seeing that the first film came out 13 years ago.

Ten years after the first film's release, Meryl Streep, Amanda Seyfried, Pierce Brosnan and Colin Firth all confirmed that they would be regrouping for the sequel, Mamma Mia: Here We Go Again. The lovable Lily James will also be joining the cast to play a younger version of Meryl Streep's character, Donna Sheridan and her love interest will be new actor, Josh Dylan. To kickstart your excitement, this writer suggests you better start listening and memorising ABBA's OST again before the movie hits our cinemas on 20 July.
Disney's recycling initiative continues with Emily Blunt picking up the magical and sought by many carpet bag lady. The movie will be set during the 1930s, in Depression Era London, Mary Poppins will literally be returning so many years later and will meet the now-grown versions of Michael and Jane as well as their children who will be influenced by the famous Ms. Poppins and the street lamplighter, Jack whose role is played by the talented Lin-Manuel Miranda to premiere on Christmas Day, 25December.

Although we won't know the answers to some of the biggest news of 2017 yet and how widely anticipated situations will unfold, but we at Malaysian Digest strongly urge everyone to start off this year with positivity and optimism! We have so much to look forward to after all.

Do share your comments, hopes and wishes with us here. With that, Happiest of New Year to all Malaysian Digest readers!
-Malaysian Digest