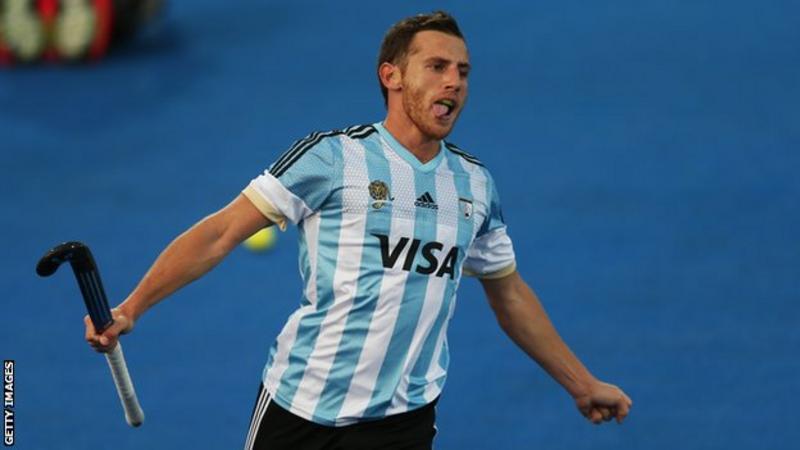 England lost 3-2 against Olympic champions Argentina in the quarter-finals of the Hockey World League Final in India.
Lucas Vila and Matias Paredes put the world number one side ahead, before David Condon got England off the mark just before half-time.
Juan Gilardi restored Argentina's two-goal lead with a penalty stroke.
And although Adam Dixon's deflected shot earned England a late second, they ran out of time to find an equaliser.
The winner of the fourth quarter-final between the Netherlands and Germany will join Argentina, India and Australia in the semi-finals, while England will play the loser of that match.
England squad: Harry Gibson, Henry Weir, Sam Ward, Mark Gleghorne, Phil Roper, Adam Dixon, Barry Middleton, Brendan Creed, David Goodfield, David Condon, Liam Sanford, George Pinner (captain), Luke Taylor, Harry Martin, Liam Ansell, Chris Griffiths, James Gall.
-BBC